網頁版:http://www.gardenskill.com.tw/edm/solar/edmsolar01.html
SOLAR ARK: World's Most Stunning Solar Building
陽光方舟:世界上最令人驚嘆的太陽能建築


Sanyo has built an ark for the solar century – an impressive 630 kW solar-collecting building
that boasts over 5,000 solar panels and kicks off over 500,000 kWh of energy per year. Even
more outstanding is the fact that most of the monocrystalline modules used on the Solar Ark
were factory rejects headed to the scrap pile. Located next to Sanyo's semiconductor factory
in Gifu, Japan, the Solar Ark stands as one of the best examples of building integrated PV
design to date.
三洋已經建立了一個方舟的太陽能世紀- 一個令人印象深刻的630千瓦的太陽能
收集建築,擁有超過5000個太陽能電池板,並開啟每年超過50萬度的能源。更
為突出的是,大部分的太陽能方舟所用的單晶矽組件都是出廠不合格品為首的
廢料堆。毗鄰在日本岐阜三洋的半導體廠是太陽能方舟代表作為太陽能發電板
建築一體化設計,迄今為止最好的例子之一。
Read more: SOLAR ARK: World's Most Stunning Solar Building | Inhabitat - Sustainable
Design Innovation, Eco Architecture, Green Building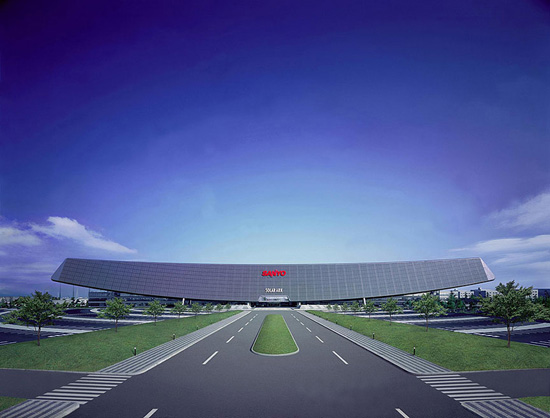 The strange thing is that the Solar Ark was born out of a big mistake. Several years ago
Sanyo announced an ambitious undertaking. The company wanted to make the largest
PV system in the world, a 3.4 MW installation to mark its 50th anniversary. They would
use their very best technology, a hybrid system of crystal silicon and thin-film amorphous
silicon with 14-15% efficiency. But the plans were side railed by Sanyo's monocrystalline
cell scandal – a recall on these predecessors of the hybrid technology due to insufficient output.
但奇怪的是,太陽能方舟誕生出了大錯。幾年前,三洋宣布了一項雄心勃勃的
事業。該公司希望在世界上使用最大的太陽能發電系統,一個3.4兆瓦的安裝,
以紀念其成立50週年。他們會用他們的最好的技術,晶體矽和薄膜非晶矽用
14-15%的效率的混合動力系統。
但計劃卻沒有足夠的輸出混合動力的輸出。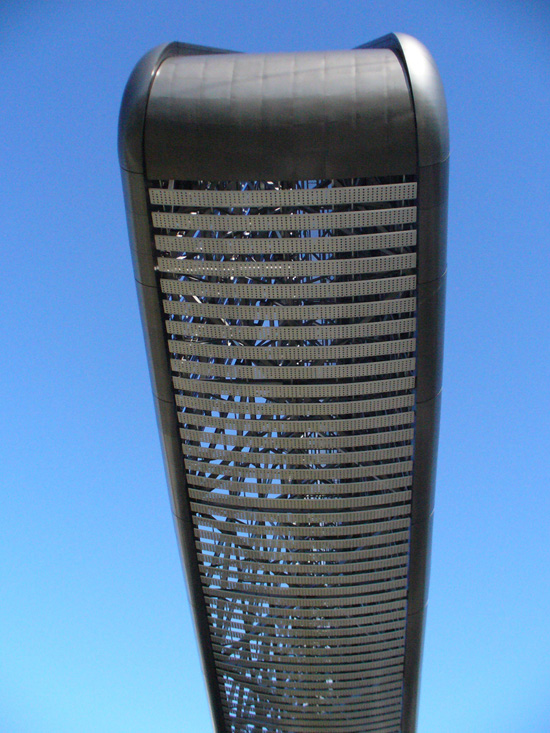 So what to do with thousands of substandard recalls? The company decided to build its
solar monument but opted to use the recalled technology. That is how the Solar Ark as
we know it today came to be. On the Solar Ark website, Sanyo says "we have done
this to show our sincere regret that this problem has occurred and to express our
willingness and determination to both remember what happened and how important it is
to maintain quality."
所以,如何處理成千上萬不合格的部分?該公司決定建立自己的太陽能紀念碑,
並選擇使用被新召回的技術。這是太陽能方舟,透過紀念碑我們今天可以知道它
是如何走過來的。在太陽能方舟網站,三洋表示,"我們已經做到了這一點,以
顯示我們真誠並重視此問題,並表達我們的意願和決心,既記得發生了什麼,以
及如何保持品質。"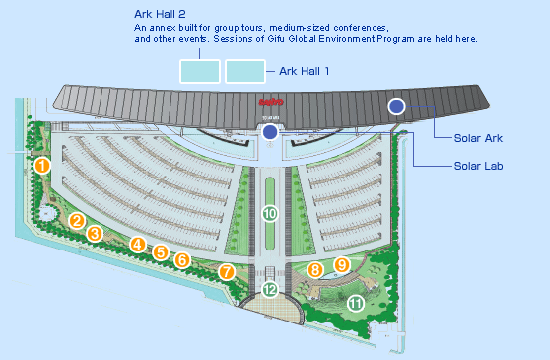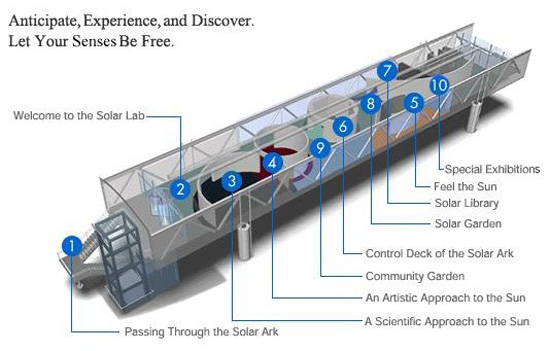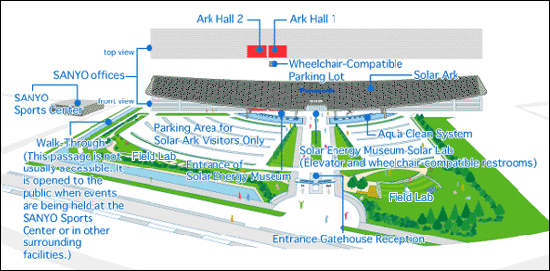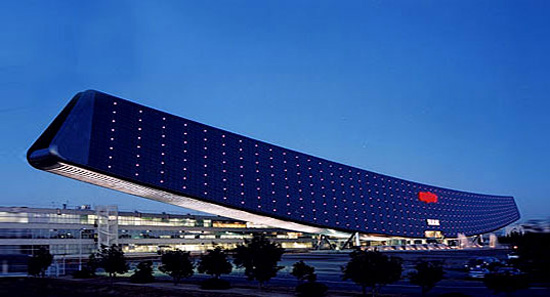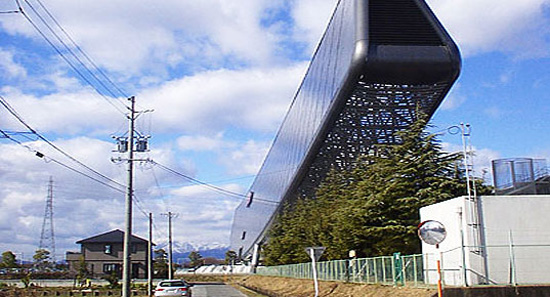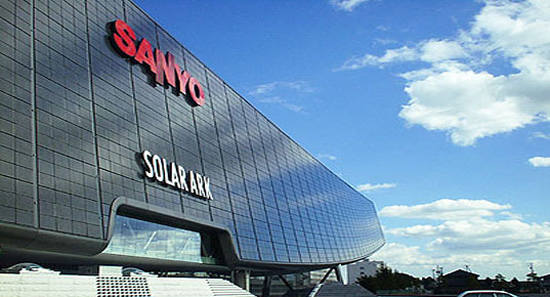 And the building, with all its recalled monocrystalline cells, is out there for everyone to see
in full view off the high-speed JR Tokaido bullet train which runs by regularly. Traingoers
might even glimpse the more than 75,000 red, green and blue computer-controlled LEDs
lit up between the PV panels of The Solar Ark's 315 meter (1033 foot) long façade in
various images and characters. Visitors to the Solar Ark will find a solar museum inside
with multi-media exhibits, a solar lab and rooms for solar or environmental events.
From scrap pile to stunning example – Solar Ark is the architectural equivalent of turning
lemons into lemonade.
建築本身結合所有的回收單晶矽電池,就在那裡因為靠近高速JR東海道新幹線.
大家在眾目睽睽下觀賞它運行。 Traingoers可一睹亮了起來的太陽能方舟的315米
(1033英尺)長的外牆在各種圖像和文字的太陽能電池板之間的超過75,000的紅
,綠,藍電腦控制的LED。遊客到太陽能方舟會發現裡面是一個太陽能博物館,
多媒體展覽,太陽能實驗室和配備太陽能或環境事件。 從廢料堆到驚人的例子-
太陽能方舟等同是轉向檸檬變成檸檬汁的綠建築。